18th EuDRAcon Conference
Yesterday Mericon hosted the 18th EuDRAcon Conference, and even if this conference was postponed one year and was held as a digital version, we managed to gather a total of 43 participants from 24 of our European member companies.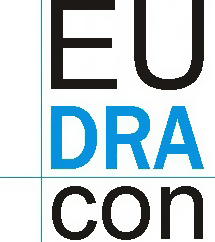 Regulatory affairs topics from the Norwegian perspective were elucidated by speakers from The Norwegian Medicines Agency and The Association for Pharmaceutical Industry in Norway (LMI).
We were also informed about the highly accessible and trusted medicinal product information available from The Norwegian Pharmaceutical Compendium (Felleskatalogen) for both health care professionals and patients.
Pellegrino Riccardi gave us an excellent grounding in cross cultural communication, something which we will bear in mind for the future, both in our daily work and when the travelling abroad will be resumed.
PharmAdvice ApS (Denmark) and Myloy Health Ltd (Malta) were elected as new members of the EuDRAcon network.